Beverly Costume & Novelty Shop
...just several doors down from Beverly Records, specializing
in costume rentals from gorillas to gangsters...plus masks, gags,
gifts, party decorations and other goofy delights


Strange Gifts abound!

It's easy for you to turn into a fun Easter Bunny or Santa,
a meanacing monster, or cool member of the Village People.
At Beverly Costume & Novelty Shop you can be a Ghost
or a Soldier. A Frankenstein or Doctor. Ballerina.
Ball player. Rock star. Martian. Or Frog.
--And we've got Hawaiian palm trees (!)
...plus other realistic decorations perfect to jazz up your big event.
Call, email, or visit. Let us know what you need.
We have plenty of costumes to rent, and we are just a phone call away (708) 655-4417.
If you would like to buy a costume, no problem! Visit our online store for purchases at
www.beverlycostume.com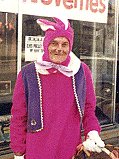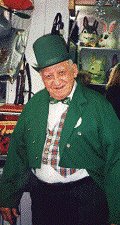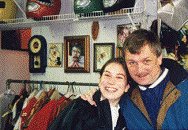 Uncle George & Mr. D. in the costume spirit, but brother Zeke
and daughter Laura need to look around the shop some...
Click to See Cousin Jessica.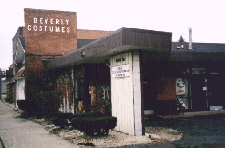 Beverly Costume & Novelty Shop
11626 S. Western Avenue, Chicago (708) 655-4417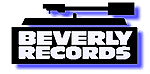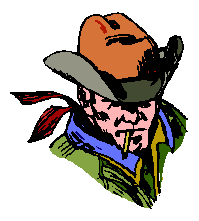 Yup. You can be a cowpoke by tomorrow. High noon....